Ecotec leemverf op kleur 5l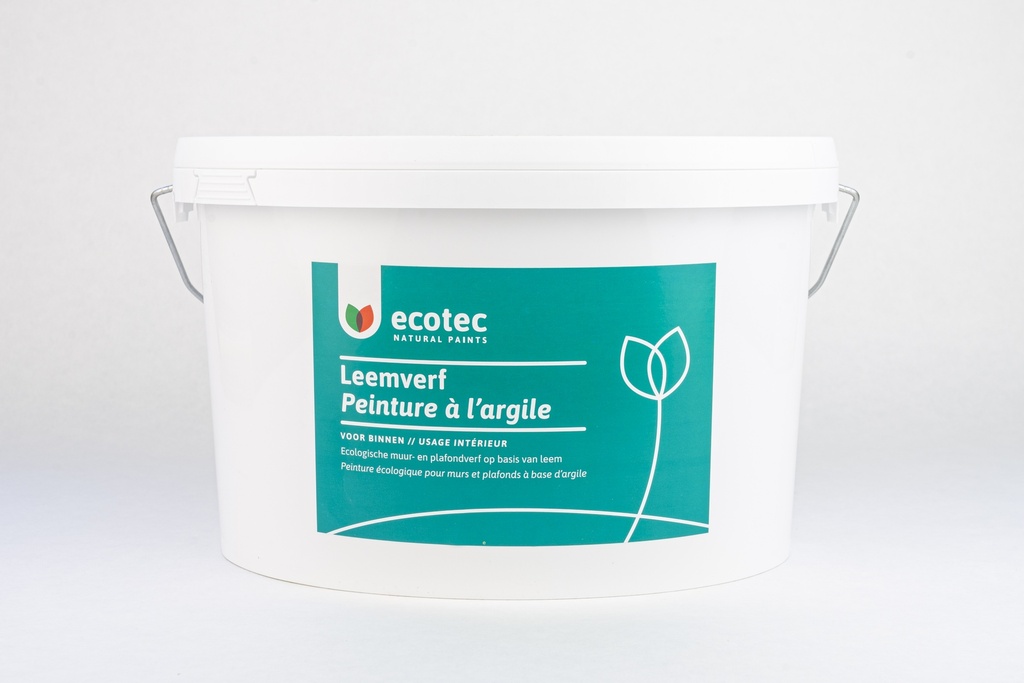 Ecotec leemverf op kleur 5l

Ecotec
Beschrijving
De Ecotec leemverf, is een oplosmiddelvrije elastische muur-en plafondverf die de ondergrond laat ademen.

Deze vochtregulerende verf zorgt ervoor dat mensen met luchtwegenproblemen of astma zich beter zullen voelen in met leemverf geschilderde ruimtes.
Het zeer matte aspect van de leemverf zal samen met het prachtige kleurenpallet, ervoor zorgen dat met leemverf geschilderde ruimtes een uitzonderlijke uitstraling bieden.

Online waaiers te bekijken: Ecotec
Opgelet: aangemaakte kleuren kunnen afwijken van kleuren bekeken op een scherm. Toepassingen
- Geschikt voor het schilderen van muren en plafonds binnenshuis.
- Het verspuiten van deze verf met een Airless machine is mogelijk.

Kenmerken
- Hoog dekkingsvermogen
- Watergedragen en zonder oliën
- Vergeelt niet
- Bevat geen acrylaten of solventen
- VOS vrij product
- Laat de ondergrond ademen
- Geen elektrische oplading – antistatisch
- Geurloos en prettig in gebruik
- Klassiek mat aspect



Verwerking

De ondergrond moet proper, droog en vetvrij zijn. 

Gladde ondergronden (oude satijn-muurverf) lichtjes opschuren met korrel 150-220. 

Op ondergronden met dezelfde kleur is soms slechts 1 verflaag nodig. 

Aanbrengen met een polyamide of microvezel rol (9-13mm haren) of een verfborstel.

De verf gelijkmatig, in alle richtingen verdelen. 



Verbruik
8-10m2/liter

Kleuren
Enkel beschikbaar in de kleurenwaaier 'Ecotec Beautiful Colours' 170 exclusieve kleuren.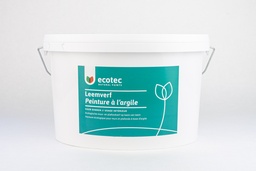 Ecotec leemverf op kleur 5l